David Woodward
ACU President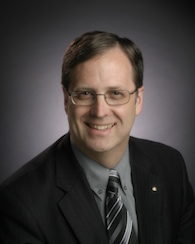 As the second president of the American Consortium of Universities, David Woodward brings a wealth of significant experience in global business, international program administration, language education, and cross-cultural communication.
His previous core activities have included managing personnel nationally, marketing internationally, organizational development, and setting up strategic relationships worldwide. He has led in the formation of several key international marketing consortia and collaborative initiatives across professional disciplines. In addition, Woodward has lead the development of various business startups and educational projects involving small businesses, universities, corporations, and government agencies within the U.S. and in peer regions of the world.
Woodward was born in Iran where he spent his early youth and developed a fascination for languages and cultures of the world. As a result, he became fluent in Persian, French, and Arabic, studied a variety of other languages, and has traveled to over 50 countries. Following studies at Carleton College and the University of Washington, he received a National Resource Fellowship in Near Eastern Languages and Civilization. Woodward holds four degrees from the University of Washington, including a Master of Education in Higher Education with a specialization in Teaching English as a Second Language, a Master of Arts in Near Eastern Languages and Civilization, a Bachelor of Arts in Linguistics, and a Bachelor of Arts in History. He began teaching ESL for Associates in Cultural Exchange (A.C.E.) in 1980 and moved into ESL administration for A.C.E. in 1987. Besides teaching for A.C.E., Woodward taught English as a foreign language at Kuwait University and has taught Modern Middle East History for Seattle Pacific University.
Woodward's clients include the European Bank for Reconstruction & Development, the Eiken Foundation of Japan, the Ministry of Education of Korea, the Yemeni Ministry of Oil and Mineral Resources, Samsung Corporation, World Learning, AMIDEAST, Academy for Educational Development, Boeing, Microsoft, USAID, EPA, the Japanese Ministry of Education (MEXT), the Japan-U.S. Exchange Commission and dozens of universities and schools worldwide. Woodward has also provided recruiting, consulting and liaison services for Sultan Qaboos University (Muscat), the Abu Dhabi Chamber of Commerce & Industry, Goodman Real Estate (Seattle), and Quality Schools International (Ljubljana). He has worked with organizations in Oman, Kazakhstan, Russia, Switzerland, Japan, Korea, Australia, and numerous U.S. states.
Woodward is the Sponsored Program Agency Liaison for NAFSA's International Enrollment Management Knowledge Community as well as the Co-Chair for NAFSA's Middle East Member Interest Group, a member of the U.S. Secretary of Commerce-appointed District Export Council for Washington State, the Nominations Committee of the Commission on English Language Program Accreditation, TESOL, AIEA, the Board of Directors of the Seattle Rotary Club, the Advisory Board of the Persian & Iranian Studies Department of the University of Washington, and the Global Business Advisory Board of Seattle University's Albers School of Business and Economics.