Three Eras of Valparaiso University
History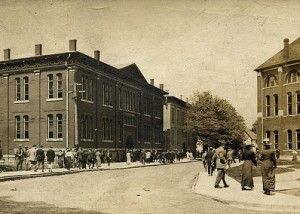 Pioneering Coeducation 
In its 150-year history, Valparaiso University (Valpo) has passed through three distinct phases. Founded by Methodists in 1859 as an institution pioneering coeducation, the Valparaiso Male and Female College was forced by the reverses of the Civil War to close its doors in 1871.



Revival as "Poor Man's Harvard" 
It was revived in 1873 by an enterprising educator,Henry Baker Brown, as the Northern Indiana Normal School, renamed Valparaiso College in 1900, and rechartered in 1906 as Valparaiso University. During the next 20 years, it established business and law schools and won national recognition as a low-cost, no frills institution of higher learning; many alumni of this period achieved distinction in their fields as governors, legislators, scientists, business leaders, and other professionals.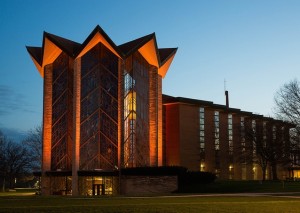 Lutheran University Association to the Rescue 
Despite its decades of success, the University again experienced financial hardship as the United States entered World War I. The Lutheran University Association, a group of clergy and church laity who saw a bright future for the University, purchased it in 1925, ushering in the modern era of Valpo's history. Distinguished by its Lutheran heritage of scholarship, freedom, and faith, Valparaiso University continues to fulfill the dreams of these modern founders. During this period, Valp0 has established itself as a premier Midwestern university that combines a thorough grounding in the liberal arts with solid professional training. In the 1940s, the University, spurred by student action, established a school of engineering and adopted a student-administered honor system. The Christ College honors program and a school of nursing further enriched the University's offerings. In 1956, Valpo's chapel-auditorium was destroyed by fire. In 1959, it was replaced by the majestic Chapel of the Resurrection, a fitting symbol of the University's commitment to its Lutheran ideals—and of the thriving community's renewed growth.